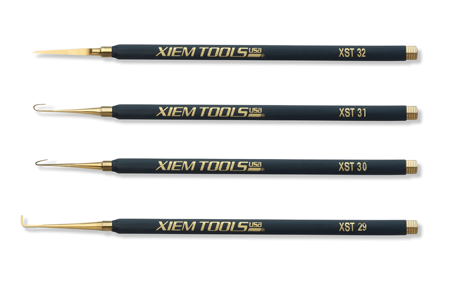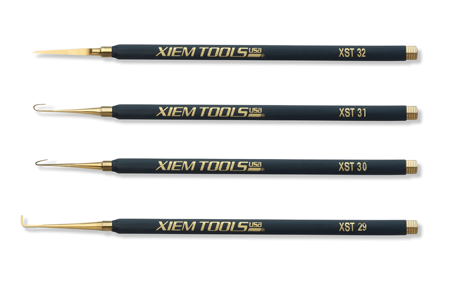 Mystery Creek Ceramics
Xiem Tools Detailing Carving Tool Set
 East meets West. Xiem Tools Titanium Fused Korean Atelier Detail Carving Tool Set are re-engineered to provide artists the best intricate carving, cutting, incising clay tools of the East with the highest quality material and comfort of the West.
They are excellent for doing sgraffito and mishima clay works. Each tool is made of high-carbon steel, tempered, and Titanium-fused which is 3x times harder than steel to retain the superior cutting edge with no burs and rust resistance.
The faceted handle design will fit your hand comfortably and resist rolling off the table while the rubber sleeve provides an excellent grip.
Available in an individual tool and a complete set of 4 pieces (flat, angled, and round shape, and a knife). Length 6"(155 mm)