Our classes are here!!
Ranger x Mystery Creek Ceramics
We have teamed up with Ranger Studios to bring you a late night treat at Made - Christmas Ceramics! Join us from 5-8pm on Thursdays to glaze your very own mini vases - hand crafted by Alex at Mystery Creek Ceramics.
What to expect
Join us for a drop in session in our beautiful new studio space in Shed 01, Made Market, Hamilton East. You can secure a spot by purchasing a ticket online and booking a time or drop in and wait for a seat. Each vase will take around 45min.
We focus on expanding creative thinking, basic hands on creative skills and learning a variety of new mark making techniques.
All materials are included (we have a beautiful selection of coloured glaze!)
2 vase shapes to choose from.
Firing included. Leave your pot with us at the end of the session, we will fire it for you and let you know when its ready for pick up!
Thick quality canvas apron to wear during your workshop.
We focus on the process and not the outcome.
Beautiful photography of you in creative action.
Relax in our inspiring space, while we guide you through the steps. We will provide as much guidance as necessary!
We provide a space to learn, open your mind and shut out the noise, while rambling all things creative and finding fresh inspiration all around. Building our workshops on the fundamentals of art therapy, they are focused on inspiring and empowering. Learn hands on skills, creative thinking techniques and focus on the flow.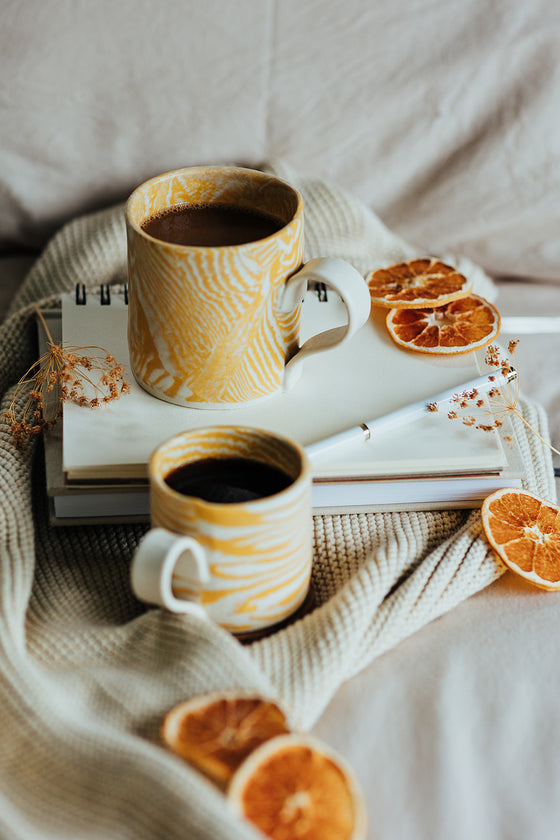 Latest Ceramic Items Added
One of our latest colours added to the range mustard!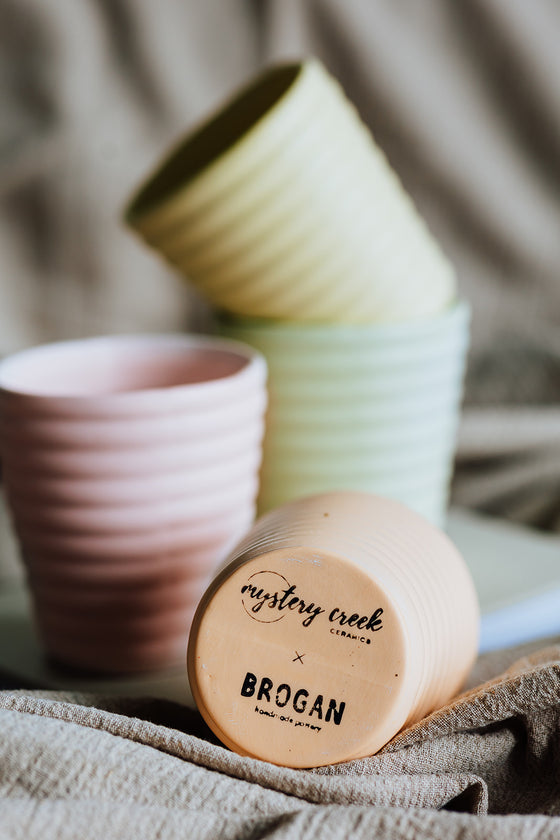 Coming Soon
Sign up for the newsletter to get updated when this epic range drops
The Fruit Bowl
A statement piece for any kitchen
Colour Update
The new light green shade for the nerikomi range
Breakfast Bowls
Just added the breakfast bowl shape to keep the pasta bowl company
Featured products from our
Ceramic Collection
Video by Ben Wilson, score by Steve Tofa
A PEEK INTO THE STUDIO..
Check out Alex's first blog post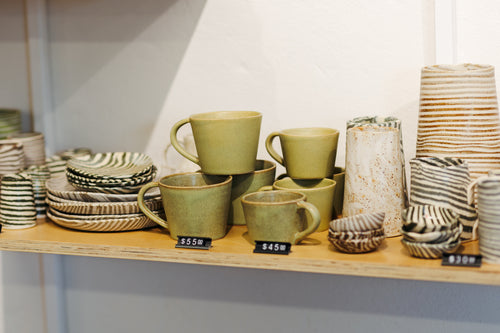 New products, a new firing service and many exciting things to read about.
Read now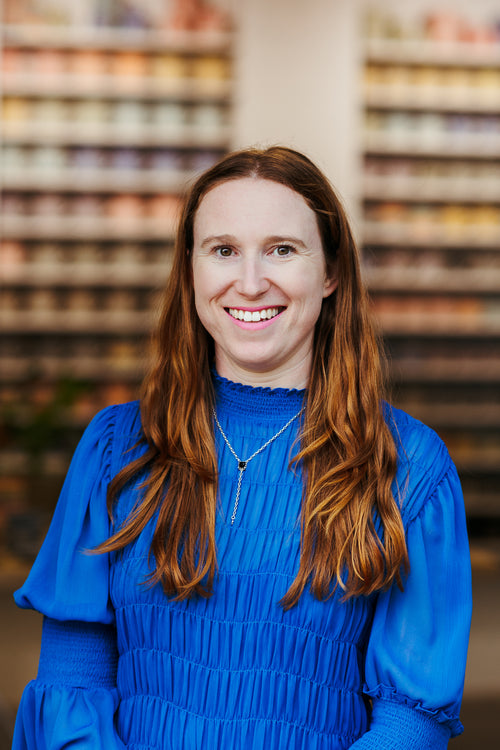 We love learning about ceramics and we want to share all the learning we have done with you. 
Read now
Easy and convenient kiln firing with Mystery Creek Ceramics.
We offer a full firing service out of our store at MADE Hamilton East. Whether you have a one-off clay event or would like to regularly fire with us, we have a system to suit your needs. 
Read now